Brides: majestic creatures found in every part of the world yet are subject to much awe and mysticism whenever encountered by mere human beings. It is all well and good for people to fawn over a soon-to-be bride and barrage her with unsolicited advice however it is only the girl in question who knows how stressful a position it is to be in.
We have gathered for you seven of the best desi totkas that have zero side effects and if included in the daily routine a month before the wedding, are bound to leave a
1.  De- Stress yourself and understand that everything will work out fine in the end
Okay, so this is not so much a desi totka but a life lesson ( pretty awesome idea to be honest). We all realize that a bride has a lot on her mind before the big day. Shopping for the best jora, making sure the darzi has concocted no last minute delays, making sure your cousins know the dance routine and wallowing in self pity over the pimples that seem determined to join the party: we know what you are going through and we sympathize. However all this stress is VERY bad for you and your health. Apart from breaking out in acne and hair fall, excessive stress can leave you lethargic and emotionally unbalanced. So make a promise to your self that you will not turn into a bride-zilla and just keep calm.
2. Constant Hydration is the key
"Paani ziada piya karo" is the mantra of our desi moms and we cannot over emphasize the importance of constant hydration especially for soon-to-be brides. Not only does drinking plenty of water daily keep away those pestering pimples and skin problems but the health benefits include improved digestion and soaring energy levels. If plain old water is not your thing you can always add a slice or two of cucumbers and oranges to give your water that zesty taste.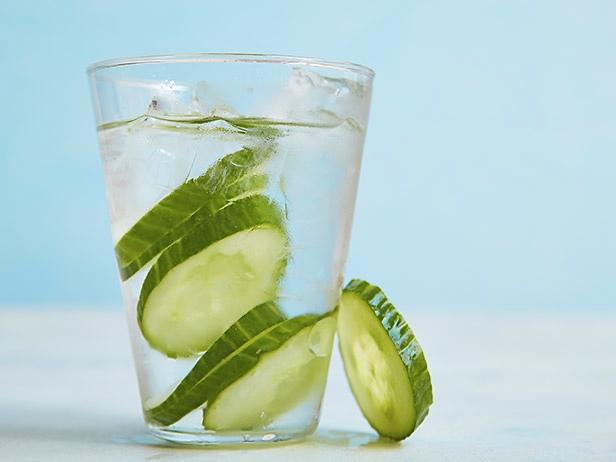 3. Eat Properly: DO NOT go on a binge dieting plan
You are what you eat. This age old saying has never been more true than for a preparing bride because what you eat has a direst impact on how you feel. Detoxification is an important concept however eating less or not eating at all in order to fit into your shaadi ka jora, is the number one worst thing that you could possibly do. Plan your diet a few months in advance, cut out all oily things and extra carbs and make sure you add plenty of vegetables and fresh fruits to your diet.
4. Prepare an ubtan facial and use it twice weekly
Ubtan is one of those desi concoctions that not only detoxifies skin but also has healing benefits, Even though you can find a range of factory processed ubtan creams and powders in every shop, STAY AWAY from them and make one at your home with fewer than 5 ingredients, Firstly take 1 kg of Baisan (Chickpea flour), 3 tbsp of organic turmeric and 1 tsp of salt. Mix together the dry ingredients and save it upto a month. Whenever you plan on using the mixture just add either rose water or milk and you will have a fine paste that can be applied generously without any side effects.
5. Use Aloe vera mask for your hair
Aloe vera is one of the gifts of God to women for our health care routine. You can grow an Aloe vera plant in your very own garden and reap the benefits intermittently.  For using it on your hair, gouge out the transparent gooey stuff from inside the aloe plant, blend it well together with lemon juice and just cover the entire length of your hair in the mixture. This results in extremely shiny, luscious hair that are sure to steal the show once you make an appearance as a bride.
6. Almond Oil is the tonic for nails and lips
If you want your nails to become strong enough to bear the wear and tear that comes with a bridal makeover and if you suffer from dry lips every time you remove a lipstick shade, than almond oil is the answer for you. Almond oil has proven health benefits and is used throughout the world for its amazing results. Every night before going to sleep gently massage the oil onto your nails and put some over your lips. In a week or two, you will see a stark difference and that too in good terms.